Ryann: Introduce yourself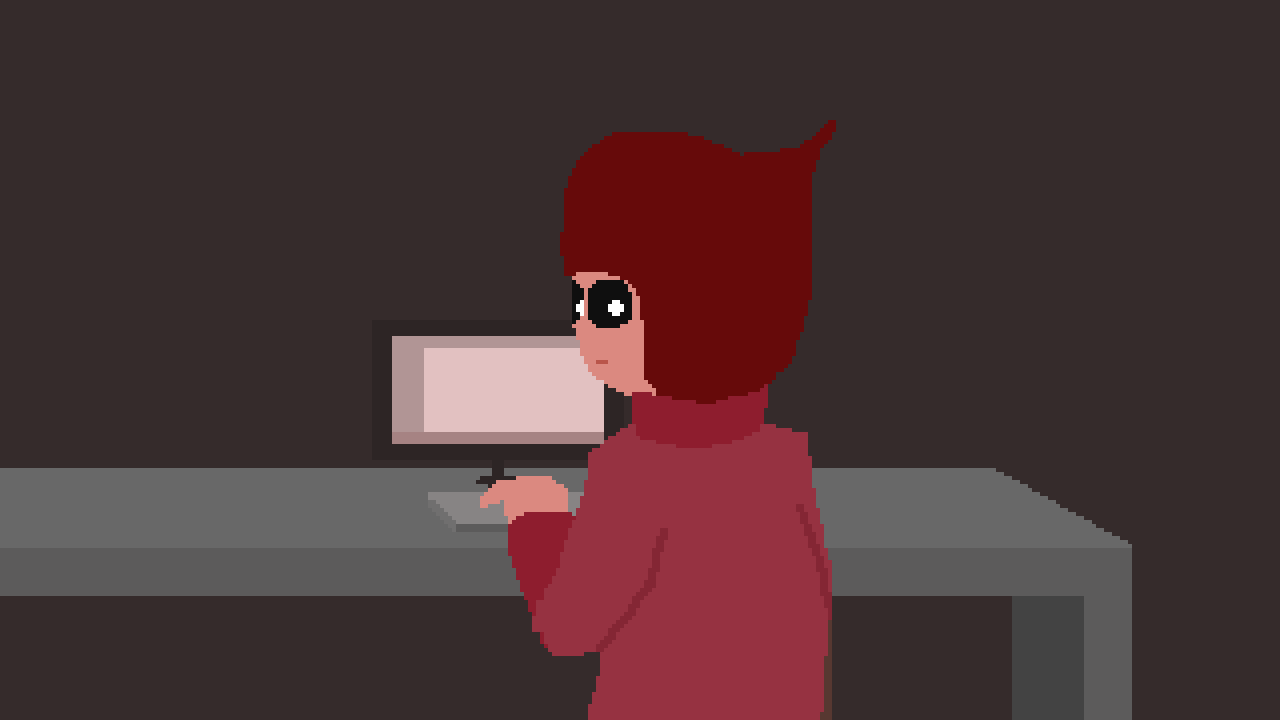 Whoa there, buckaroo. It's a bit early to be switching characters, isn't it? Let's put a pin on this particular moment and go back to the blue girl.
Besides, look at this dude. Look at those shades. Look at how cool he is. You wish to become that guy? Me too, bud.